Adventures by Disney France
Paris, Normandy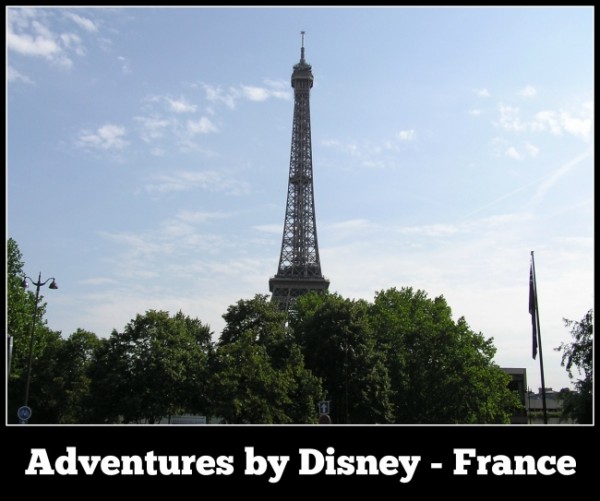 Highlights    Dates    Rates    Accommodations, Meals & More
Let an expert assist in planning your Adventures by Disney vacation. The
The Magic For Less Travel
, an Authorized Disney Vacation Planner, offer complimentary concierge planning services. In addition,
The Magic For Less Travel
is offering an exclusive Adventures by Disney promotion that can help you save up to 5% of the of your Adventures by Disney vacation.

Trip Highlights
Monet's House and Garden in Giverny
Feel like you're walking through a masterpiece painted by one of the greatest impressionistic painters, Claude Monet. Enjoy a guided tour of the artist's home and stunning gardens in picturesque Giverny, the inspiration for some of his most famous paintings.
Magnificent Mont Saint-Michel
Visit the medieval monastery that sits atop this breathtaking tidal island. Explore the fascinating corridors and hallways of its ossuary, abbey, scriptorium and much more!
Omaha Beach and Normandy American Cemetary
Visit the renowned beach where the Allied Forces secured victory in World War II and embark on a privately guided tour of the Normandy American Cemetery
Chateau De Vaux-le-Vicomte
Visit Château de Vaux-le-Vicomte, which was built centuries ago by the same painter, architect and gardener who created the Château de Versailles. With spectacular gardens and abundant works of art, it is considered by many to be the most beautiful château in France.
Musée de l'Orangerie
Visit the museum in the Tuileries Gardens that houses some of the most famous impressionist and post-impressionist paintings in the world. Here, you can see Monet's famous "Water Lilies" painting, inspired by the gardens he created at his Giverny estate.
Orchard Visit and Cider Tasting
Tour the orchard and cider production area of Les Vergers de Ducy. Then, taste some of the products made there—cider and the apple brandy "Calvados."
Privately Guided Louvre Tour and Private Wine Tasting
Delight in the masterpieces at the Louvre Museum. Afterward, visit the former royal wine cellar established by King Louis XV's sommelier—and savor some fine wine tasting.
Departure Dates
This itinerary offers Summer departures and Adult Exclusive dates.
2018
June 22-June 28, 2017 (Special Pricing)
August 3-August 9, 2017 (Special Pricing)
Rates
2018 Rates
Adult: starts at $5,899 per person
Child: starts at $5,669 per person
PRICES ARE BASED ON DOUBLE OCCUPANCY. AIRFARE TO AND FROM DESTINATION IS NOT INCLUDED IN LAND PACKAGE PRICES.
Accommodations, Meals & More
Accommodations
Parties of 2:
In Paris, Guests are accommodated in 1 room with 1 queen or 2 twin beds.
In Deauville, Guests are accommodated in 1 room with 1 king or 2 twin beds.
Parties of 3:
In Paris, Guests are accommodated in 1 room with 1 king bed, plus one rollaway.
In Deauville, Guests are accommodated with 1 king or 2 twins, plus a rollaway.
Parties of 4 booked as a quad:
In Paris and Deauville, Quad accommodations are not available; Guests are required to book 2 double rooms.
NOTE: Connecting rooms are not available at our hotel in Paris.
Meals Included
6 Breakfasts, 3 Lunches, 4 Dinners
Airports
Arrive: Paris (CDG)
Depart: Paris (CDG)
Ages
Minimum Age: 4
Recommended Age: 6+
Information subject to change.