Adventures by Disney France
Paris, Giverny, Versailles, Normandy, & Mont Saint-Michel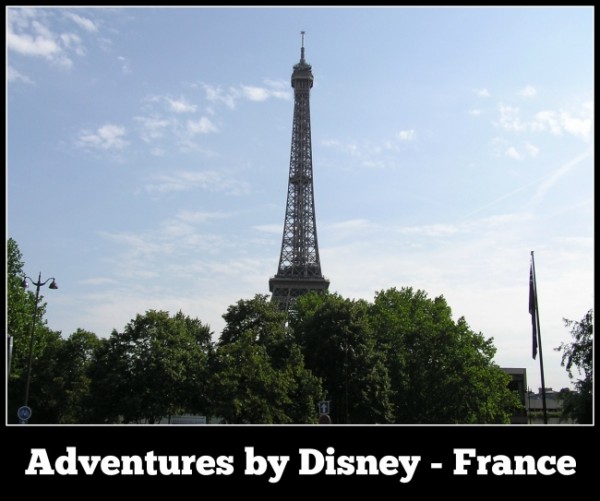 Highlights    Dates    Rates    Accommodations, Meals & More
Book this vacation and receive The Magic For Less Travel's Gift Card offer valued up to 5% of your vacation price
Trip Highlights
Monet's House and Garden in Giverny
Feel like you're walking through a masterpiece painted by one of the greatest impressionistic painters, Claude Monet. Enjoy a guided tour of the artist's home and stunning gardens in picturesque Giverny, the inspiration for some of his most famous paintings.
Magnificent Mont Saint-Michel
Visit the medieval monastery that sits atop this breathtaking tidal island. Explore the fascinating corridors and hallways of its ossuary, abbey, scriptorium and much more!
Omaha Beach and Normandy American Cemetary
Visit the renowned beach where the Allied Forces secured victory in World War II and embark on a privately guided tour of the Normandy American Cemetery
Chateau De Versailles 
Our local expert leads you on a privately guided tour of the opulent Palace of Versailles. Be dazzled by the extravagant décor of this historic home to the kings and queens of France, including the legendary Marie-Antoinette.
French Cooking Class and Lunch
When in France, do as the French—and learn to prepare classic French dishes in a private cooking class. Afterward, sit down and enjoy the fruits of your labor for lunch with your fellow Adventurers.
Departure Dates
This itinerary offers Summer departures and Adult Exclusive dates.
2016
June 25-July 2, 2016
July 23-30, 2016
August 4-11, 2016
August 20-27, 2016 (Adults Only – 18 and over)
2017
June 11-June 17, 2017 (Special Pricing)
June 23-June 29, 2017 (Special Pricing)
July 16-July 22, 2017
July 23-July 29, 2017
August 4-August 10, 2017 (Special Pricing)
August 13-August 19, 2017 (Special Pricing)
Rates
2016 Rates
Adult: starts at $6,149 per person
Child: starts at $5,849 per person
2017 Rates
Adult: starts at $5,449 per person
Child: starts at $5,179 per person
PRICES ARE BASED ON DOUBLE OCCUPANCY. AIRFARE TO AND FROM DESTINATION IS NOT INCLUDED IN LAND PACKAGE PRICES.
Accommodations, Meals & More
Accommodations
Trianon Palace
Royal Barriere
Hotel Napoleon
Meals Included
7 Breakfasts, 3 Lunches, 4 Dinners
Airports
Arrive: Paris (CDG)
Depart: Paris (CDG)
Ages
Minimum Age: 4
Recommended Age: 6+
Information subject to change.