Sorrento, Positano, Capri, Pompeii, Florence, Siena & Pisa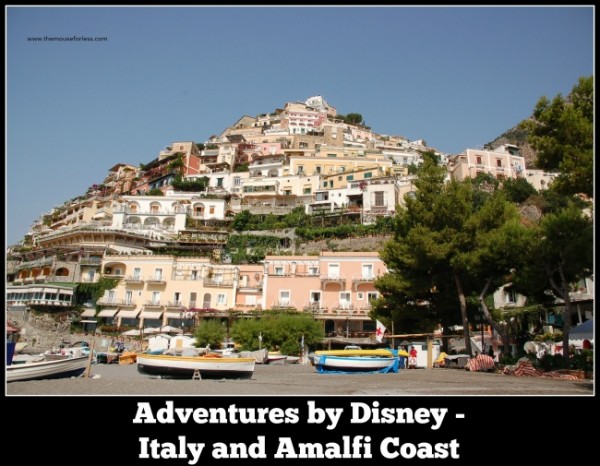 Highlights    Dates    Rates    Accommodations, Meals & More
Book this vacation and receive The Magic For Less Travel's Gift Card offer valued up to 5% of your vacation price
Trip Highlights
Tour of Capri Island and Mediterranean Swim
Take a private cruise around the enchanted Island of Capri and then, take a dip in the Mediterranean. It's an afternoon of paradise.
Agriturismo La Galatea Farm
At Agriturismo La Galeatea, learn how to press olives for olive oil and make mozzarella cheese. Afterwards, enjoy a private pizza-making session with the chefs.
Pompeii
Visit Pompeii – a town that's literally frozen in time – and learn from a local expert how Mt. Vesuvius' volcanic explosion preserved remnants of this ancient civilization.
Visit Siena, Home to the Palio Race
Journey to the remarkably preserved medieval city of Siena, home to the famed Palio race. Enjoy exclusive entry to the Eagle Contrada Museum where you'll learn about the historic horse race that dates back over 400 years.
Lucca and Pisa
Bike the peaceful, tree-lined paths atop Lucca's Renaissance-era walls and enjoy the unforgettable scenery of the Tuscan countryside. After your ride, you'll head to Pisa for a visit to one of the most famous landmarks in the world—the leaning Tower of Pisa.
Wine Tasting in Tuscany
Savor the flavor and beauty of Italy's Chianti region with a visit to a Tuscan farm where you'll enjoy a tasting of some of the region's renowned wines.
The Art and Beauty of Florence 
Walk the streets of this magnificent Renaissance city steeped in art and culture. Visit the Accademia via a VIP entrance where you'll see Michelangelo's masterpiece, David. You will also enjoy a privately guided tour of the Uffizi Gallery, home to one of the world's greatest art collections.
Departure Dates
This itinerary Adult Exclusive dates.
2016
June 26-July 3, 2016
July 6-13, 2016
July 17-24, 2016
July 27-August 3, 2016
August 7-14, 2016
September 25-October 2, 2016 (Adults Only – 18 and over)
October 5-12, 2016 (Adults Only – 18 and over)
2017
May 21-May 28, 2017 (Special Pricing, Adult Exclusive)
June 4-June 11, 2017 (Special Pricing)
June 14-June 21, 2017 (Special Pricing)
June 27-July 4, 2017 (Special Pricing)
July 5-July 12-2017
July 16-July 23, 2017
July 26-August 2, 2017
August 6-August 13, 2017 (Special Pricing)
September 28-October 5, 2017 (Special Pricing)
Rates
2016 Rates
Adult: starts at $4,369 per person
Child: starts at $4,599 per person
2017 Rates
Adult: starts at $4,569 per person
Child: starts at $4,799 per person
PRICES ARE BASED ON DOUBLE OCCUPANCY. AIRFARE TO AND FROM DESTINATION IS NOT INCLUDED IN LAND PACKAGE PRICES.
Accommodations, Meals & More
Accommodations
Hotel La Favorita
Hotel Bernini Palace
Meals Included
7 Breakfasts, 3 Lunches, 4 Dinners
Airports
Arrive: Naples (NAP)
Depart: Florence (FLR)
Ages
Minimum Age: 4
Recommended Age: 6+
Information subject to change.